Reader Spotlight – Michelle Myers
Reader Spotlight is one of my favorite series here on Lil Light O' Mine. It's a chance for me to spotlight the readers that come here so often – that write!  My regular contributors are dear friends, but there are mounds of awesome moms out there – stories, insights, ideas and tales that need to be told. This insight is one of them! Thank you Michelle for reaching out to me this past year and encouraging me. I'm thrilled about your new site! – Courtney
The True Source of Wisdom
by Michelle of Sunshine and Hurricanes
There are so many moments you look forward to as a mother: first smile, first tooth, first step. One milestone that you rarely hear moms eagerly anticipating is the first day of middle school. This is one "first" few who have been there want to talk about.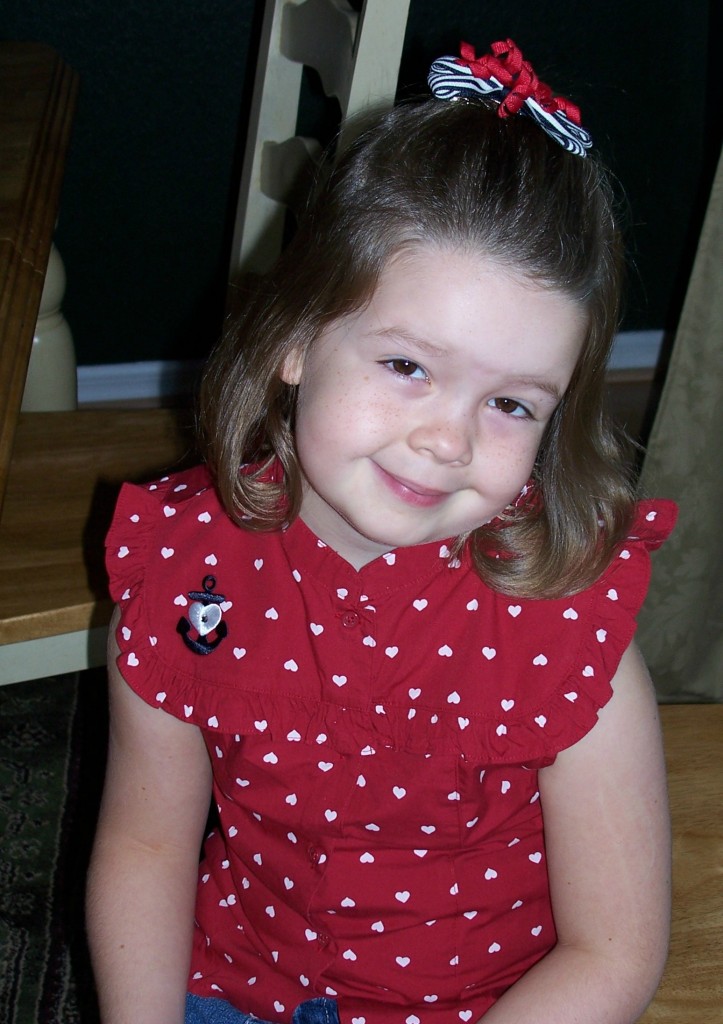 My sweet Kindergarten girl~ 2007
I had the unique pleasure of experiencing this oh so lovely "first" in my oldest child's life last year, when my sweet daughter, so innocent and naïve, embarked on her middle school journey. In case it's been a while since you've been in middle school, not much has changed, it is still, pretty much, well, awful. Yes, those glorious years of hormones and awkwardness are still going strong in a school near you.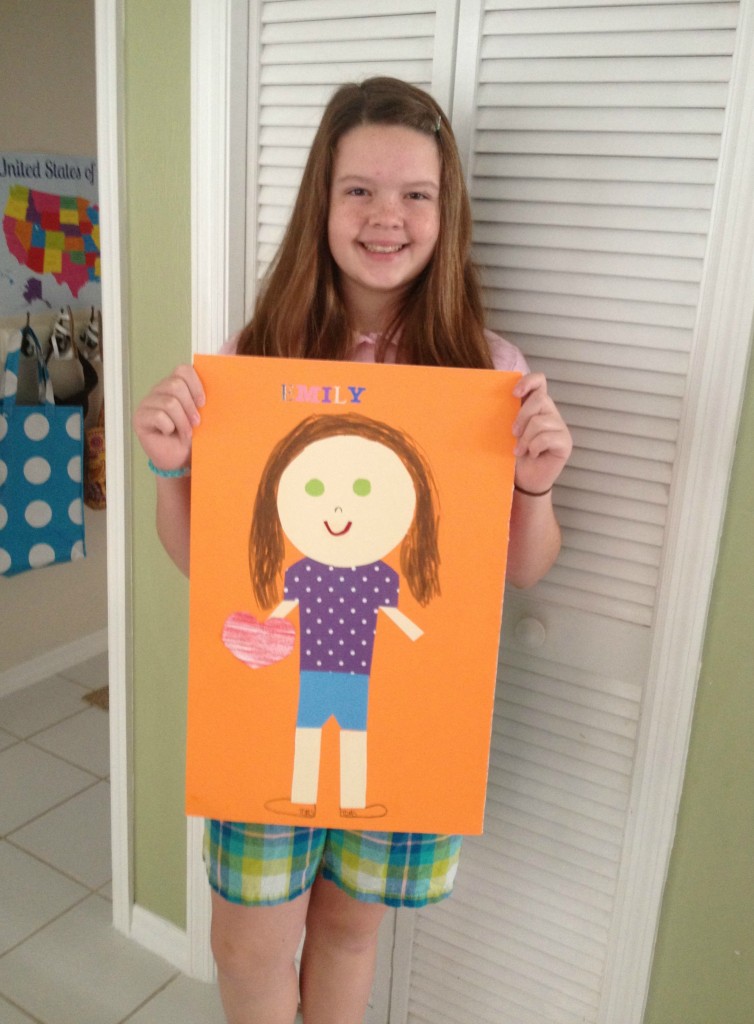 My lovely Middle School girl~ 2014
I'll admit, I was far more nervous than my daughter about this new chapter in our lives. But I can happily report, most of the worries playing out wildly in my imagination did not become realities. However, it didn't take long for a new someone to take a place of importance in her life. Nope, it wasn't a boy and let's not even go there because my heart races and I get clammy and short of breath and even typing all of this is giving me a mild panic attack so let's move on…
No the new someone wasn't a cute member of the opposite sex, it was "THEY". "They" said her ideas were dumb. "They" said that God was not real, "They" said every parent made at least $100,000/year. "They" said anyone who didn't date by 6th grade was gay. "They" said the driving age might be lowered to age 13. "They" said everyone would only own electric cars by 2016 and on and on it went. For those first few weeks of school, I don't think we made it through an entire meal without being informed about something "They" said that day.
Now, I could have pointed out how ridiculous and totally false all this stuff "They" were going on about really was, but I decided to take a different approach. I started asking my daughter to logically think these statements out:
How did "They" hear about the driving age & the cars?
How did "They" know the income of every adult?
What makes them think "They" know my girl?
I encouraged her to consider the source and see what the Bible had to say about listening to everyone around you, especially when those around you are your age, with your limited amount of life experience and knowledge:

To be wise, you need wisdom and wisdom is defined as knowledge, experience and good judgment. She agreed that even though she considered herself and many of her friends to be smart (AKA knowledgeable), she didn't think any of them were too wise.
Also, as she is at the beginnings of teendom and already well on her way to knowing it all, the idea that she could be a fool wasn't all that appealing. So, maybe, you know, maybe, I had a point and it wasn't a good idea to listen to and believe everything her friends told her. Suddenly "They" weren't as impressive as she originally thought. She began to question the things "They" said, and "They" suddenly got pretty quiet when she did.
We've moved on to 7th grade this year and I will say, she is gaining wisdom. She is generally pretty careful to think through what people tell her and think about the person telling her. Now, she's not perfect and we still have these consider the source conversations, especially about what the world is telling her about how she should look and act or what she should be watching and reading. She's 13 and sometimes she thinks I'm ridiculous and there is eye rolling and mumbling and frustrated exhaling, but I've found that when I pull it back to scripture, and let God do the talking, there is less arguing. As a parent, I may be ridiculous, but God, well that's another story. He knows what he's talking about.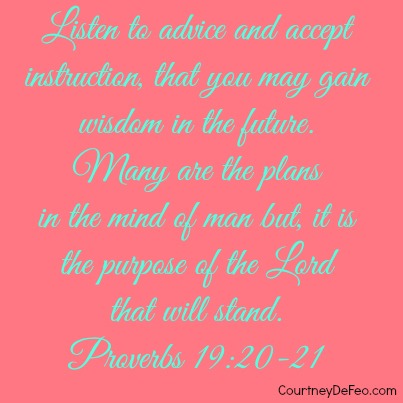 And, as usual, the Lord is clever and gracious in how he uses our children to teach us lessons as well. As I have walked the talk of "consider the source" with my daughter I've had to think about who am I listening to these days? The parenting experts, the bloggers, the books I read – these have become my "They" and I too am taking the time to "consider the source" before trying the latest and greatest discipline strategy or watching that "must see" TV show. Even as an adult, I have to carefully consider what I'm absorbing and if it lines up with the Bible. Beautifully written articles that contradict Biblical wisdom aren't offering benefit, truth, or encouragement to my life. I, too, must remember to practice what I preach and follow the advice I give my teen:
Michelle is a blogger, wife and mom – and GREAT encourager to me! She was so sweet to invite me to speak to her MOPS group this past year and we clicked right away. Her heart for encouraging moms is so inspiring. Enjoy more of her writing right here at Sunshine and Hurricanes.